Contact Me

Blog Archive

Pages

Labels

Sunday, September 29, 2013
Sunday Post # 2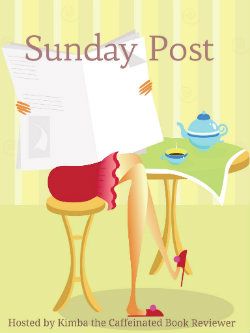 The Sunday Post is a weekly meme hosted at The Caffeinated Book Reviewer. It's a chance to share news~ A post to recap the past week on your blog, showcase books and things we have received and share news about what is coming up on our blog for the week ahead.
This past week was light on reviews, so expect a review heavy October going forward.
On a personal note I'm kind of saddened by the Goodreads drama. I'm not directly affected, but no book exists in a vacuum and it is an insidious form of censorship to not allow mention of the author in a review. Particularly as there seems to be cherry-picking as to what is considered a policy violation. On a practical note, I had liked having a resource to learn the authors likely to harass me about an unfavorable review, in order to steer clear. I've always used LibraryThing and I may start directing links there, but that site does not have summaries. I've looked into BookLikes and personally I'm not a fan.
Here's my book haul for the past couple of weeks:
Also, now that I have some time this week and my TBR is almost as tall as my night stand, I'll be participating in Fraterfest 2013 Oct 3 - Oct 8 to try and get some more books finished.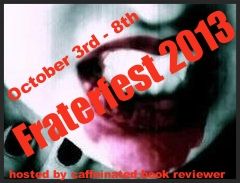 Have a great week everyone!
Posted by

JaimeLH TheWorldfortheReading
at 5:13 PM