Contact Me

Blog Archive

Pages

Labels

Sunday, September 15, 2013
Sunday Post #1
Book Haul and Blog News
So some of my pre-orders came out plus I had a giftcard which I took as license to lose my fool mind in the middle of the Strand on two separate occasions. Here is the result: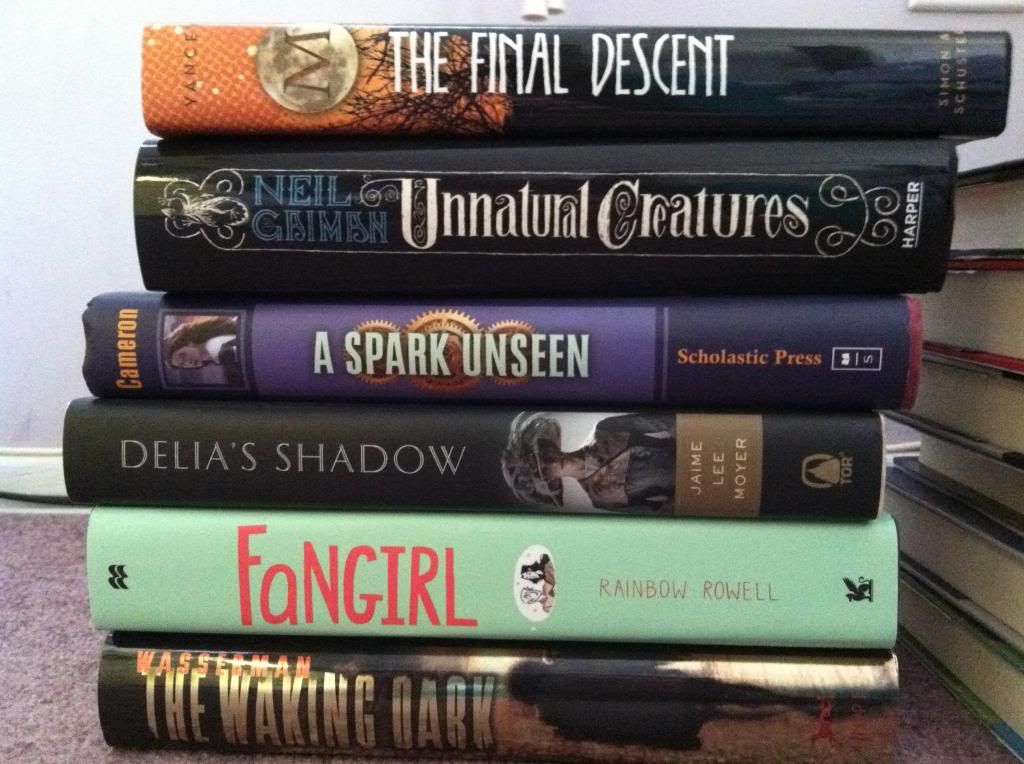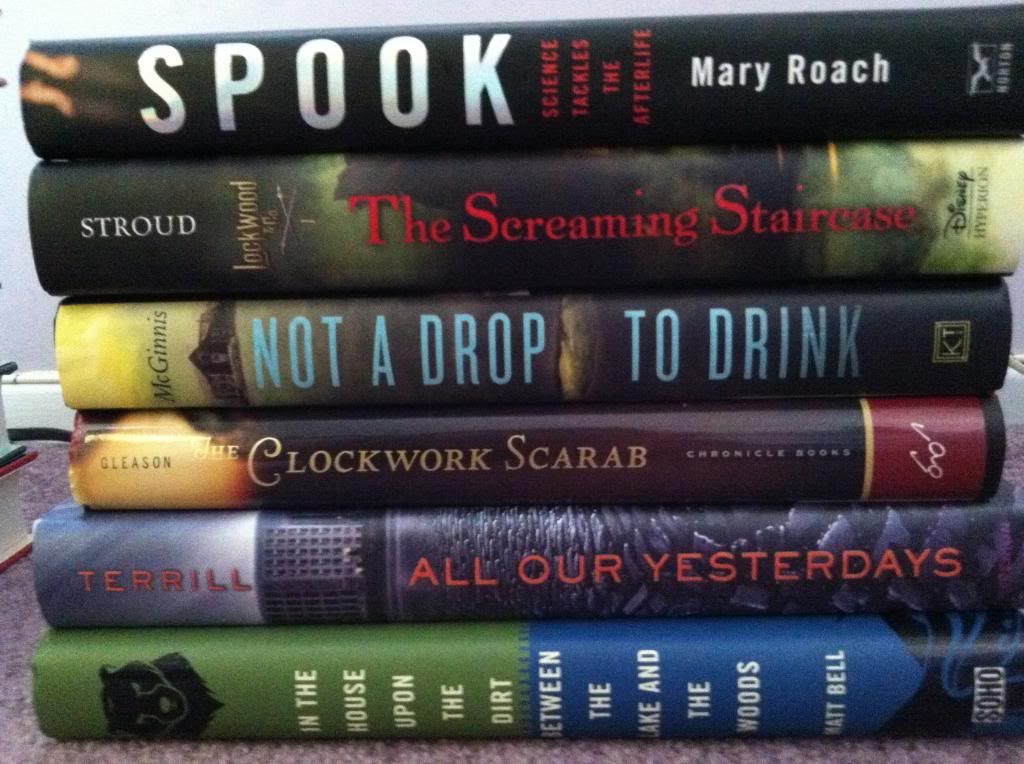 The Final Descent by Rick Yancey - I'm going to put off reading this until I've found a bucket of sufficient size for my tears. You know that sad feeling when a series you love comes to an end? The end of this book is going to make my waterworks when Harry Potter used the resurrection stone look like a contact lens irritation.
Unnatural Creatures edited by Neil Gaiman - Anything curated by Neil Gaiman must be good. I'm interested in reading more short stories.
A Spark Unseen by Sharon Cameron - Sequel to last year's enjoyable The Dark Unwinding
Delia's Shadow by Jaime Lee Moyer - I love the look of this, and it's the time of year for dark supernatural mysteries
Fangirl by Rainbow Rowell - The title alone makes me want to read this one.
Not a Drop to Drink by Mindy McGinnis - Can't get enough post-apocalyptic, this one seems more realistic than most.
The Clockwork Scarab by Colleen Gleason - good old steampunk, with ties to Sherlock Holmes and Dracula
All Our Yesterdays by Cristin Terrill - This purchase is solely due to book blogger buzz, from all I've read this is time travel done right. I hope it lives up to the hype for me.
Here's what's coming up this week:
Monday - Review: The Burning Sky by Sherry Thomas
Tuesday - Top Ten Books on my fall reading list.
Wednesday - Waiting on Wednesday
Thursday - Review Double Feature: The Raven Boys & The Dream Thieves
Friday - Film Friday: review of You're Next
Saturday - Review: The Beginning of Everything by Robin Schneider
I'm probably not going to do a book haul every week, because contrary to evidence I'm going to curb my book purchases going forward and I'm not one for ARCs at this stage. To the library!
The list of upcoming posts however, I feel will be useful.
Hope everyone has a great week!
Posted by

JaimeLH TheWorldfortheReading
at 8:08 PM